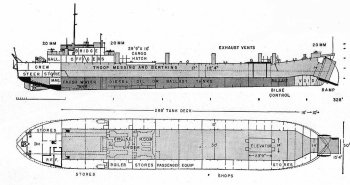 (Click above for full picture)
Landing Ship Tank
L.S.T.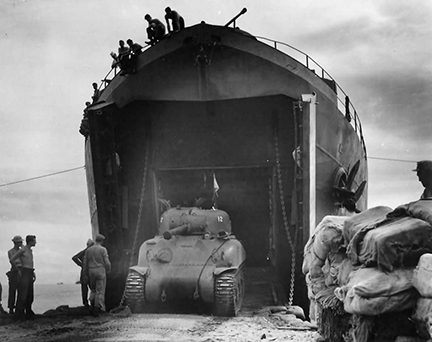 Description: Landing Ship Tank (L.S.T.) are used to transport and land tanks, amphibious vehicles and other rolling stock in amphibious assault.
Features: Ships of this class are the first to depart from the bow-door design that characterized the workhorses of World War II. The hull form necessary to attain the 20-knot speeds of contemporary amphibious squadrons would not permit bow doors. Accordingly, these ships offload cargo and vehicles by means of a 112-foot ramp over their bow. A stern gate allows off-loading of amphibious vehicles directly into the water. The two ships of this class, now assigned to the Naval Reserve Forces, are the only of this 20-ship class of LSTs remaining in the fleet.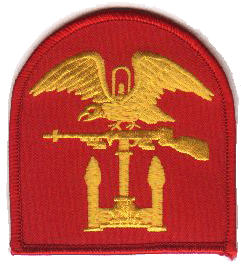 Member of the L.S.T. Association. Click on patch above for Details
Example of the General Characteristics, Newport class:
Builders: National Steel and Shipbuilding
P

ower plant: Six diesels, two shafts, 16,000 brake horsepower
Length: 522 feet (156.6 meters)
Beam: 69 feet (20.7 meters)
Displacement: 8,450 tons (8,585.61 metric tons) full load
Speed: 20 knots (23 miles, 36.8 km, per hour)
Crew: 13 officers, 244 enlisted
Armament: One 20 mm Phalanx CIWS mount; two 25 mm MK 38 MG's
Harv had a run in with a superior officer during his stay on the L.S.T. 333. Listen to what happened in his own words:
© 2016 Tiger1 Productions, Ltd.