Over the years, Harvey shared some of his personal opinions, little short stories, and friendships that I felt would add a nice touch to his site. Here you will find articles which he thought were very important, people who he respected enough to include on the site, and generally, a hodge podge of various pieces which caught his eye.
Please note: Opinions expressed herein are those of Harvey's own and those that contributed, and may or may not agree with those expressed by the author of this site.
Feel free to click on any of the left hand side menu list and as Pappy used to say, "Whatever Floats Yer Boat! "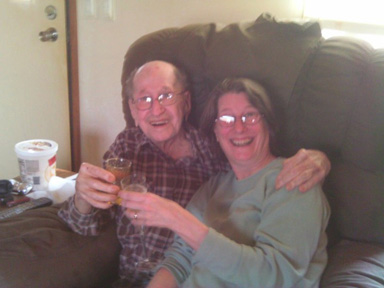 (Paw Paw with his daughter Leann)