Harry Boatman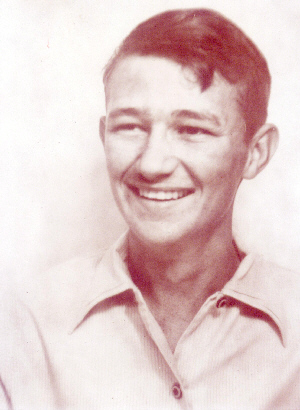 Many times on this site in the past I have written about how "HARV's" has become so much more than just a site about LST's, or even just about Harvey for that matter. Here is a perfect example of one of the MAIN reasons why I decided to do this for my father-in-law so long ago now:
September 27th, 2006
For many years Harv has told both my wife and I that he felt he was one of the only survivors left alive from the sinking of the LST 333. He told me that a great deal of his memory during that time was faulty, but that he would just love to find people that were a part of this time, or perhaps knew the great men that sailed the ocean on this "tub" as he calls it.
Well, Harry Boatman was one of these men!
About 2 weeks ago now I received an email from someone that happened onto Harv's page and was pleasantly surprised.
(Click Here) for the initial email in it's entirety:
Since this letter was sent to my attention directly, I replied that Harv would be DELIGHTED to speak with her, and they have since exchanged email and phone conversations discussing Harry and his exploits, some of which Harv has remembered as quite wild to say the least.
In the future Carol is going to bless us with her Uncle's personal letters sent stateside during his travels on LST333, and perhaps add some stories about Harry that she heard growing up.
I want to personally thank her for sharing this with us, and am honored to present just another real "HERO" to grace this site.
God Bless,
James Perlowski Jr.
Web master/Harv's
09/27/2006