This is too special not to pass along...."When we choose not to focus on what is missing from our lives but are grateful for the abundance that is present...we experience heaven on earth.

Those who attended the game said it was extremely emotional to see the entire bowl of the stadium turn red, white and blue. It took 90 workers two weeks to get all of the colored card boards mounted under each seat. Each piece of card board had eye slits in them so the fans could hold up the colored sheet and still see through the eye slits. Every seat had to have the proper card, with no mistakes, to make this happen.
Monday night 11/14/2011 at Lambeau Field
This is what ESPN failed to show you Monday night, Apparently, they thought their commercials were more important than showing this scene for about 5 seconds: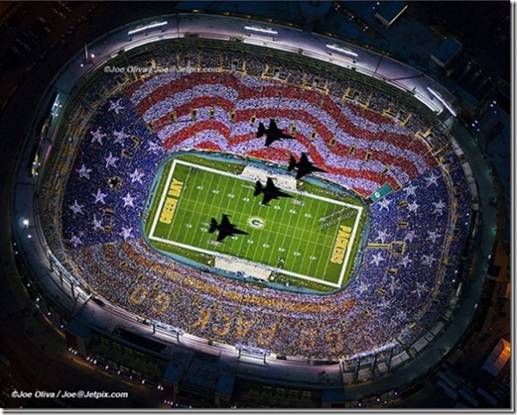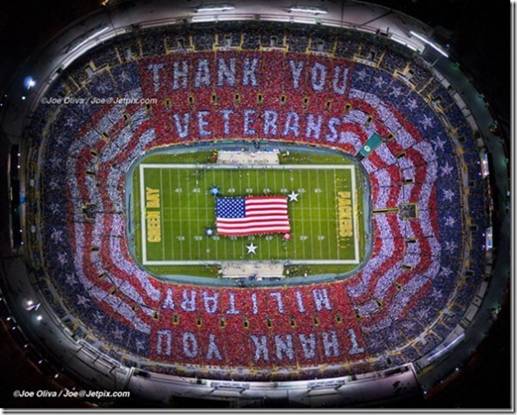 Snopes Explains what happened:
http://www.snopes.com/photos/military/lambeau.asp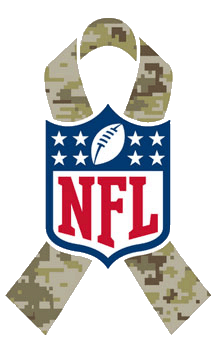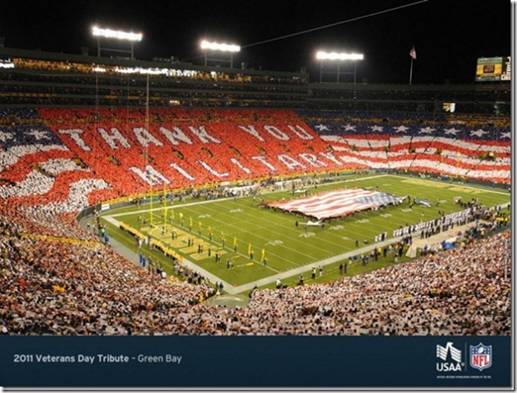 We at Harv's want to thank all the fans of this great State in remembering those whom sacrificed their lives for the betterment of us all!
© 2016 Tiger1 Productions, Ltd.